As a distributor for Gripple, we offer a full range of Gripple products for the joining and tensioning of fencing and trellising! Gripple products significantly reduce the amount of time and labor needed to install and maintain your fence/trellis. Unlike traditional crimps, Gripple allows you not only to join the wire, but to tension the wire as well. Each Gripple is fitted with a ceramic roller mechanism that allows movement in one direction only, resulting in the ability to always tension the wire! Gripples can also be used to brace fence posts.

-Join and tension wire in seconds
-No knotting, twisting or bending of awkward wire
-Ideal for fast, economical repairs
-Re-tension easily year after year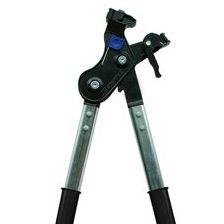 The NEW Gripple Contractor Tool
Is stronger and more robust than ever before, producing the same tension with much less effort!
 All metal construction for added durability and strength
10:1 mechanical advantage helps you apply the same tension, with less effort
Gear driven, long handles for increased leverage
Quick release cam to position the tool easily on the wire
Soft, molded, ergonomic grips for added comfort

The Gripple Torq Tensioning Tool 
has been designed to incorporate a tension gauge. Initially, the operator sets the gauge to the required tension, for example 150 kg. When the desired tension is reached, this is signaled to the user by a 'click' and slight movement in the handle.
This unique feature is especially useful on stock netting, as each line wire can be tensioned consistently. The Gripple Torq Tensioning Tool adds a new dimension to fencing, optimising the wire's life and delivering consistent results every time.
Gripples
GP Small          17-13ga           660lbs.
GP Medium    14-10ga            880lbs.
GP Large          10-7.5ga        1320lbs.
GP Jumbo        12.5-10ga      1320lbs.
GP Plus             15-11ga           990lbs.

Gripple Twisters 
a quick and easy way to keep loose cabling contained  neatly to the wire

Gripple 'H-Brace' & Anchor Cable Kits 
are a fast and easy way to secure and tension your H-Braces and end post anchors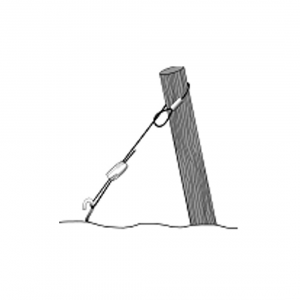 End Post Anchor Application